-
We are hiring a Recruiter to join our team. If you're hard-working and dedicated, Sabio Connect is an excellent place to learn & grow your career. Apply today!
Responsibilities:
• Source candidates using a variety of search methods to build a robust candidate pipeline
• Screen candidates by reviewing resumes and job applications, and performing phone screenings
• Take ownership of candidate experience by designing and managing it.
• Develop job postings, job descriptions, and position requirements and post on social media
• Facilitate the offer process by extending the offer and negotiating employment terms
• Manage onboarding and new hire process
• Manage the overall interview, selection, and closing process
• Ensure all screening, hiring, and selection is done in accordance with employment laws and regulations
• Coordinate the recruitment process and candidates at client premises.
Maintain an accurate database of candidates & provide MIS to management
Qualifications
• Bachelor's Degree in Human Resources, Business Administration, or related field
• 6 months of recruiting experience preferred
• Ability to communicate effectively, both orally and in writing
• Demonstrated ability to establish effective and cooperative working relationships built on trust
• Excellent organizational and time management skills
• Comfortable making decisions independently
• Proficient in Microsoft Office, especially MS-Excel
• Working knowledge of interview techniques and applicant screening methods
• Familiar with a wide variety of sourcing avenues
Please note: This is a Hybrid Hiring position. You may not be required to report to work daily. However, coordination at the client premises will be mandatory.
Apply directly or via the following mentioning the position you're applying for.
Email: [email protected]
WhatsApp: +94777766000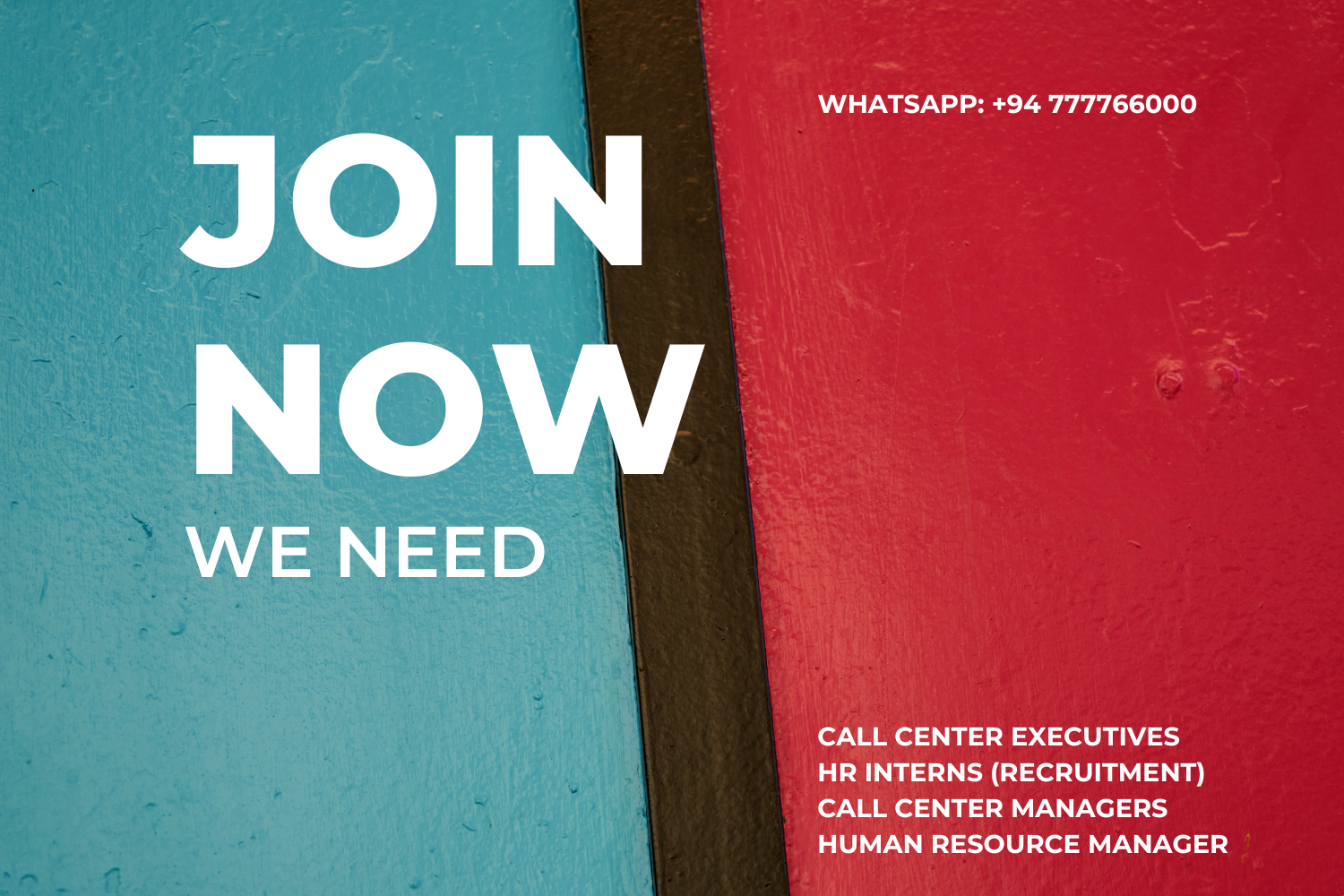 Total Views
110
104 unique users
Total Applicants: 3
Other Vacancies from Sabio Connect Global Private Limited
Similar Vacancies from other companies