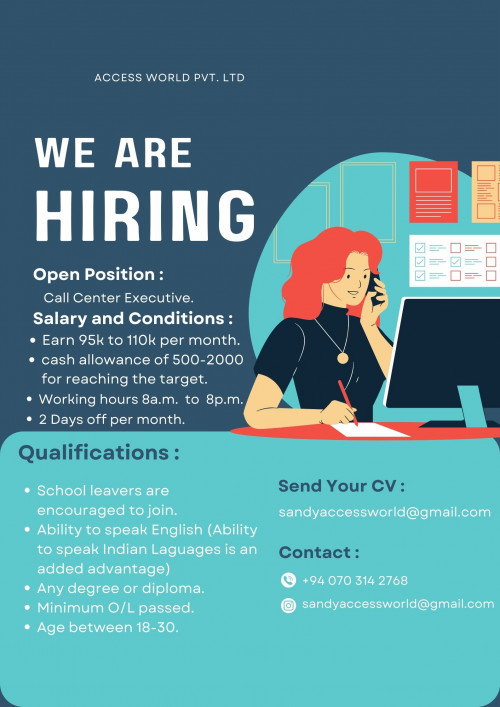 This is your chance to come join us at ACCESS WORLD Pvt Ltd. Freshers are encouraged to apply. Work in a peaceful environment in Colombo 3 and work competitively to achieve daily targets. Apply now!
Hello Candidates,
This is Sandush Nirmal from ACCESS WORLD. We are in need of Customer care Executive officers. Vacancies are open apply quickly!
This is a Direct Job offer from the HR Manager of ACCESS WORLD (Pvt) Ltd at Kollupitiya (Colombo 3)
REQUIREMENTS:
Excellent Communication Skills.
Ability to speak English is Compulsory.
Ability to speak Indian languages can be an added advantage. (Hindi/ Tamil/ Malayalam)
Problem solving.
Convincing Skills.
Aged between 18 and 30 years.
O/L passed minimum.
SALARY AND CONDITIONSFOR CALL CENTER EXECUTIVE:
Salary vary from LKR 95,000 – LKR 110,000.
Daily cash rewards of LKR 500 – LKR 2000 can be obtained upon reaching given targets.
Working hours are from 8.00 a.m. to 8.00 p.m.
Only 2 days off per month.
Contact details: Sandush Nirmal
Phone : +94 (77) 439 0138
Whatsapp : +94 (77) 439 0138
Email : [email protected]
Location: Tower 3, 12th Floor, Astoria, Colombo 3. Sri Lanka.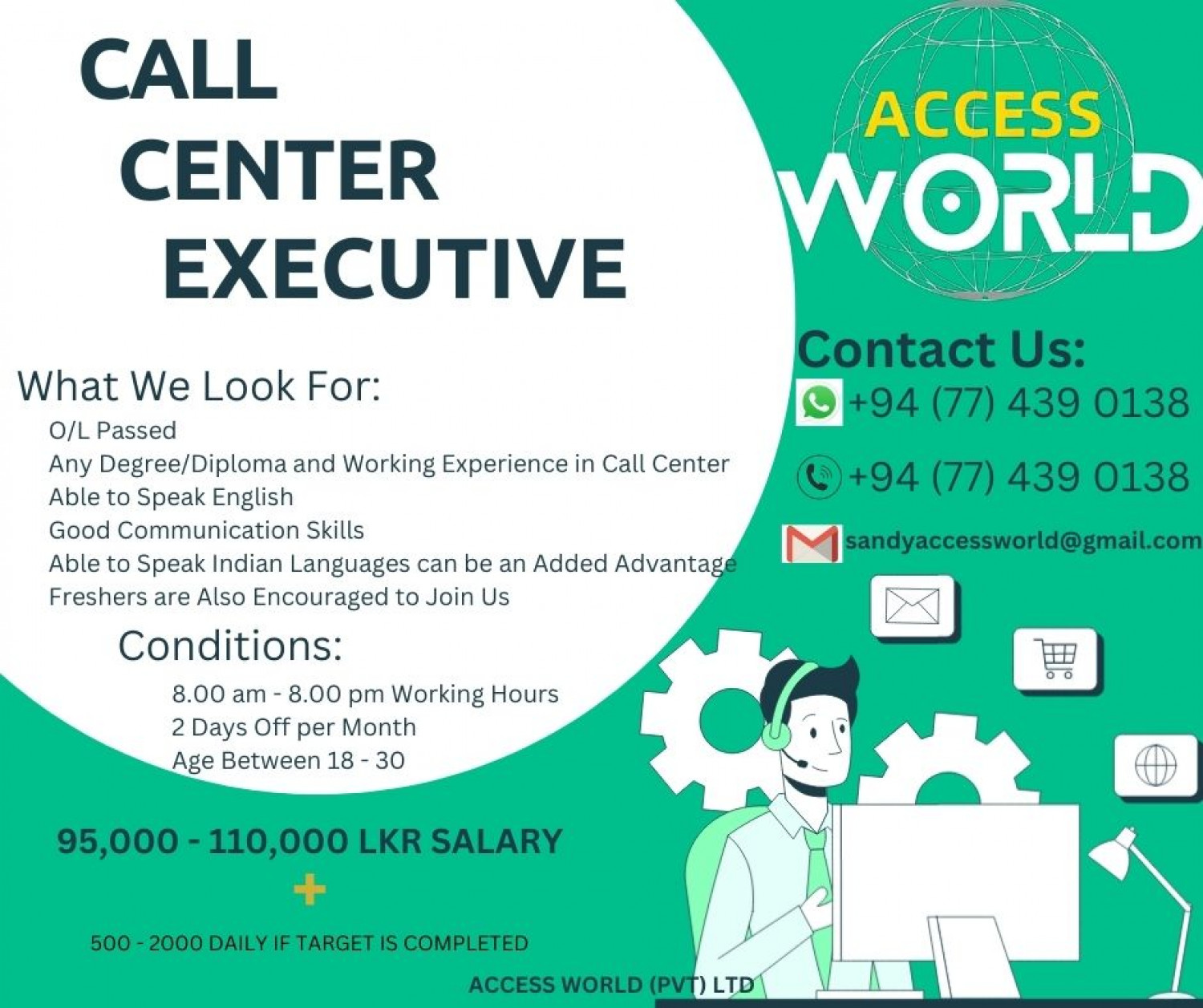 Total Views
175
172 unique users
Total Applicants: 4
Similar Vacancies from other companies